Establishing and maintaining ground cover vegetation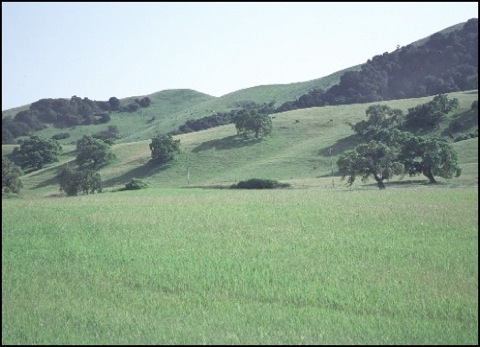 The benefits are as follows:
Minimize wind and water soil erosion
Improve soil quality by selecting plants that help improve organic matter
Improve air quality by using perennial plants including trees, shrubs, grasses, and perennial forbs
Enhance wildlife habitat by planting native grasses, forbs, and shrubs
Improve water quality by increasing vegetative cover
No-Till Cropland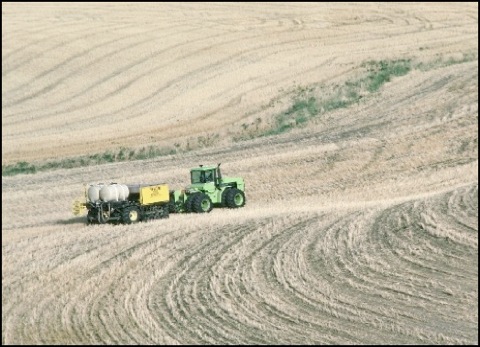 Managing the amount and distribution of plant residue on the soil surface and limiting soil surface disturbance. The benefits are as follows:
Reduce surface water erosion
Reduce wind erosion
Improve soil organic matter
Increase plant available moisture
Provide food and cover for wildlife
Mulching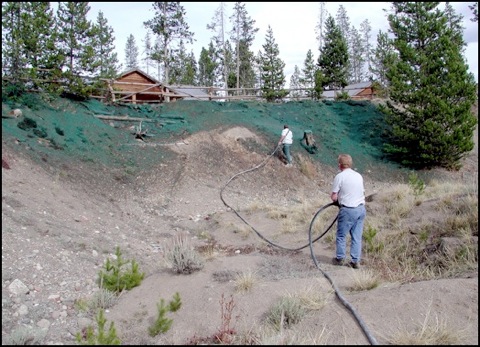 Applying plant residues or other appropriate materials to the soil. The benefits are:
Provide erosion control
Minimize weed establishment and growth
Conserve soil moisture
Enhances vegetative cover
Conserves soil moisture
Improves soil quality
Contour Buffer Strips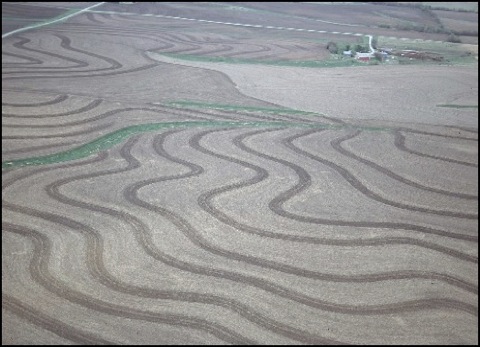 Narrow strips of permanent vegetative cover around hill slopes alternated down the slope with wider cropped strips that are farmed on contours. The benefits are:
Reduce sheet and rill erosion
Reduce transport of sediment and other water-borne contaminants downslope
Increase water infiltration
Reduce wind-borne soil loss
Conservation Crop Rotation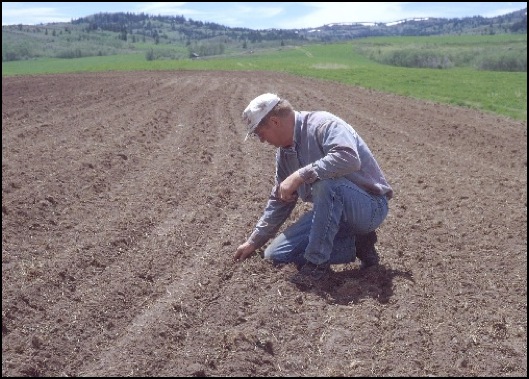 Growing crops in a recurring sequence on the same field. The benefits are:
Reduce sheet and rill erosion
Reduce wind erosion
Maintain the balance of nutrients
Improve organic matter
Reduction in water use
Develop or Maintain the Riparian Zone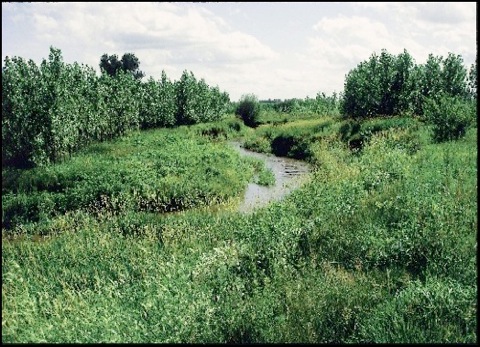 Vegetation including grasses, sedges, rush, and forbs that are tolerant or adapted to intermittent flooding or saturated soils are used in the transitional zone between terrestrial and aquatic habitats. The benefits are as follows:
Provision of food, shelter, and shade for aquatic, semi-aquatic, and terrestrial organisms.
Improves and maintains water quality by reducing sediments, pesticides, fertilizers, and other materials in surface runoff.
Prevents erosion of the streambank and shorelines.
Streambank Restoration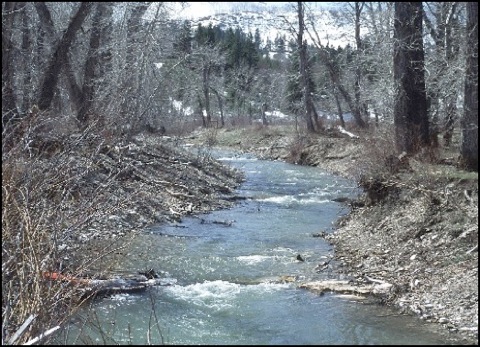 Involves establishing and maintaining vegetative cover adapted for use on:
Stabilizing stream banks and adjacent areas that reduces erosion and sedimentation
Maintain or improve the quality of aquatic and wildlife habitat
Techniques for slopes greater than 3:1 must include a combination of hardscape and vegetative materials.
Ecological Restoration and Management of Wildlife Habitats
This involves restoration of habitats for endangered and threatened species to conserve biodiversity. Several key points are:
Control of invasive animal and plant species
Incorporate native plants indigenous to the region
Proper site preparation, planting dates, and techniques
Conserve all undisturbed sites to sustain threatened or endangered species
Monitor the site for at least three years and make interventions when necessary
Prescribed Burning
The benefits of a controlled fire to a predetermined area is as follows:
Control exotic weed species
Control plant disease
Reduce wildfire hazards
Improve wildlife habitat
Improve plant vigor
Enhance seed and seedling production
Restore and maintain ecological sites
Minimize Alkaline Salts
Management of land, water and plants to control and minimize accumulations of salts and/or sodium on the surface and root zone. This topic will be covered in detail on the Soil Restoration page.
If you have any questions or comments regarding the 10 ways to conserve soil practices feel free to contact us.